Custom Packaging Solutions
←

Back to Services
Do you need a custom packaging solution?
Your packaging is one of the critical factors that keep your customers coming back for more. Customers love to share cute packaging on social media. It gets noticed and builds brand reputation. Our packaging solutions are customized based on your brand. We will ensure that your products receive a 5 star packaging experience. One of the most important jobs of your packaging is to ensure that your product arrives safely and undamaged. In our increasingly visual world, aesthetically pleasing packaging is also central to the ultimate customer experience. We employ a variety of solutions to ensure that your products arrive safe and undamaged, including:
Packaging Peanuts
The ultimate packaging material for the safety of your product. We will consider the specific needs for your packaging and use only what's needed.
Void fill – Peanuts fill the empty space of your packaging for total protection of your product.
Interlocking - The small size of packing peanuts means that they fill space efficiently. Less empty space means less settling, and less overall movement during shipping.
Lightweight – Lightweight fill means a lower overall box weight, and possibly lower freight.
Low cost – Ensures product and shipping costs are kept to a minimum.
Bubble Wrap
Bubble wrap means protection. Not only does bubble wrap do an excellent job of preserving glass or delicate items during shipment, it also signals to a customer that their product was well cared for. It also becomes a decent void fill for short trips or in packaging where other void fill is impractical.
Eco-friendly and recyclable versions of bubble wrap are becoming increasingly available. Consult with us if eco-consciousness is a part of your brand that you want reflected in your packaging.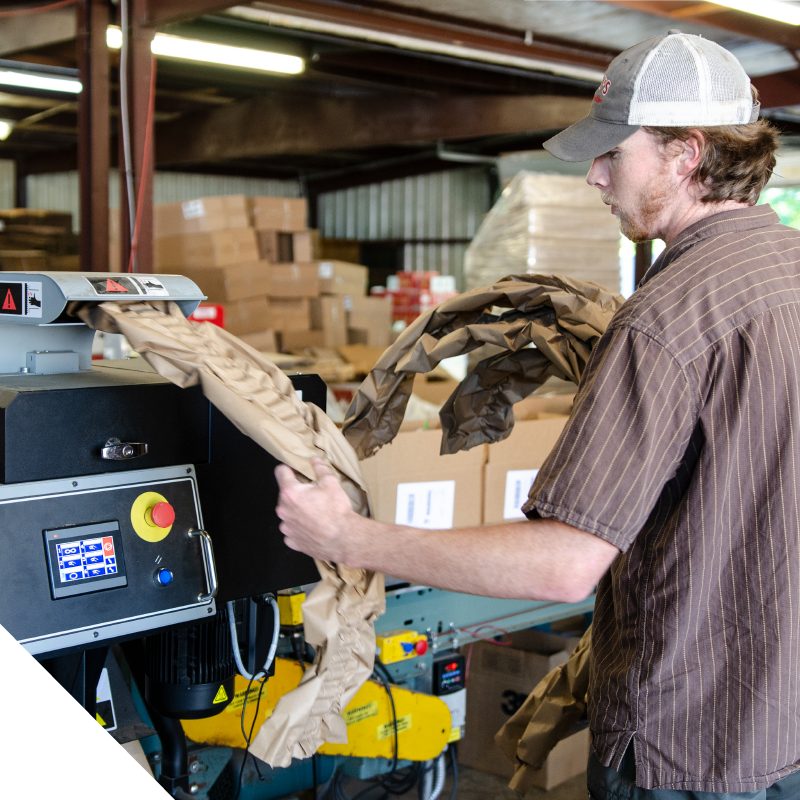 PackTiger Paper
PackTiger paper is another packaging fill alternative to peanuts or bubble wrap.
What exactly is it? PackTiger paper is recycled brown paper compressed into a pad that will safeguard your product from shaking, drops, and other shocks. The PackTiger machine can create paper pads of any size you need, making this a flexible custom packaging option.
Used as either an additional safeguard for delicate products, or an eco-friendly option to plastic-based packaging materials, PackTiger paper will protect your product all the way to your customer.
Custom Boxes
Have an odd-shaped object? Something very small or very large? Are you tired of Amazon's habit of throwing one thing in a large box, leaving too much empty space?
Maybe size doesn't matter. Maybe you just need a box in a specific color or some other custom-branded packaging. Need other custom packaging ideas? We are here to consult with you on your specific needs. You will find something in our range of wholesale custom packaging boxes that will suit your product. We will ensure that your brand's reputation for excellence is preserved by packing your items in a first-class way.
Automated Carton Sealers
This packing technology enables us to provide a high level of packing quality and efficiency. Our automated packing machines close each box with a snug, uniform seal. The carton-sealing machines also mean that we are able to process packages more quickly and efficiently than if the work was done manually. Every efficiency we can bring to our packaging process is a way that we can better serve our customers.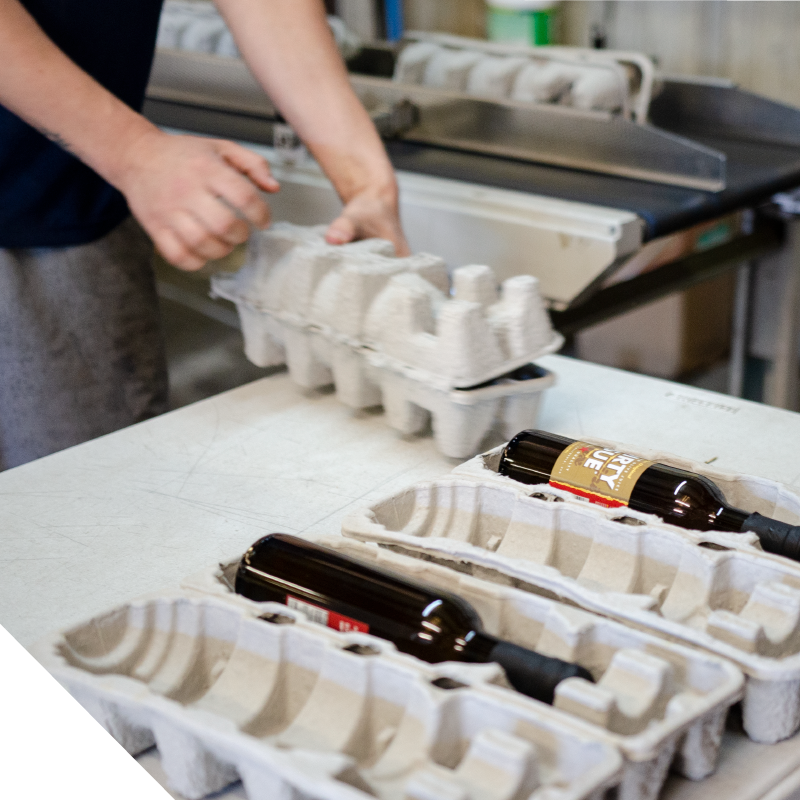 Pulp Trays
Pulp trays are pressed cardboard trays designed to cradle fragile items. Are you shipping glass, ceramic, or other breakables? Our pulp trays will ensure that your more vulnerable products reach their destination safely. Your customers deserve no less than the best.